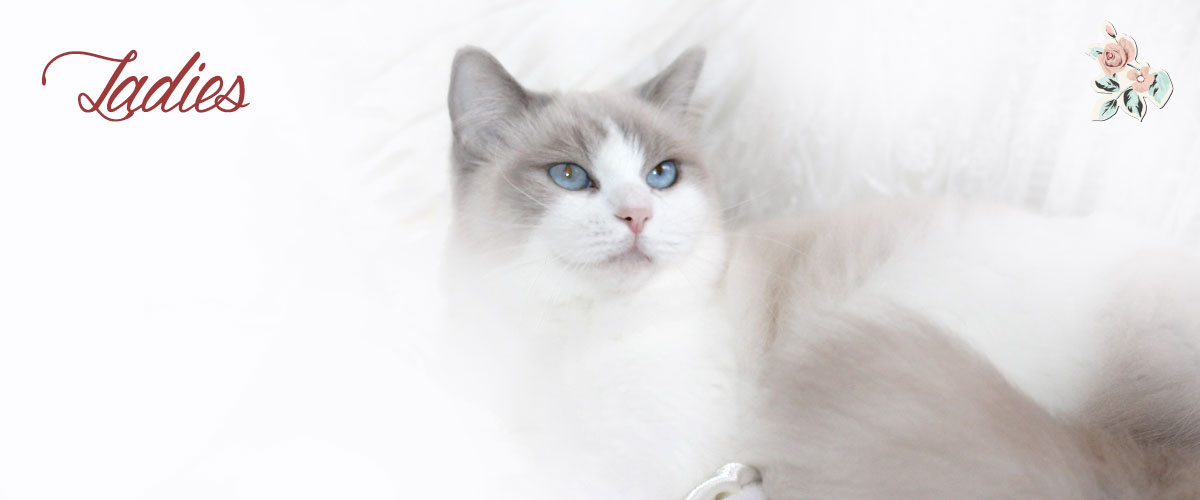 Our stunning ladies are immensely important to our breeding programme. Having a brood of wonderful mommas makes watching kittens leave the nest all worth while. Our girls live a life of luxury in our home, as our beloved pets and family members. They have all the comforts they could hope for including rearing their babies in our beds.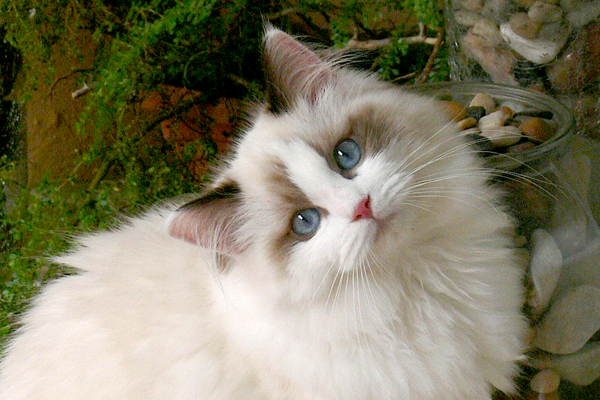 Electra
*PL Avocado Electra of Esperanza
Seal Bicolour
Our Electra is such a stunning beauty. We are so blown away by her. She has deep blue eyes with stunning cheeks. She has given us the most amazing kittens type and temperament-wise. They are very sought after because of their laid back nature. Thank you Kamila for trusting us with this gem of a girl.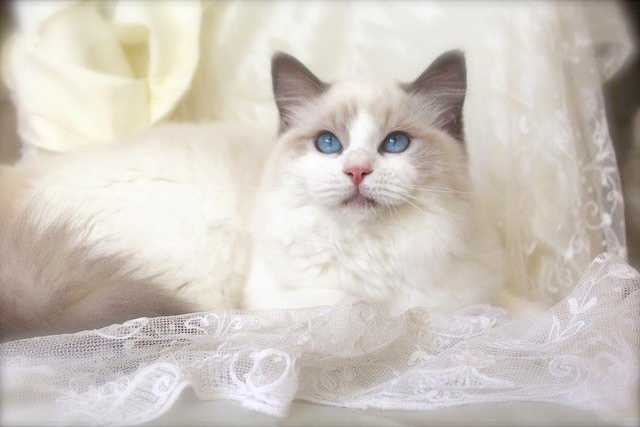 Mary
Esperanza Mary Pickford

Blue Bicolour
One of the dearest little girls we have breed. Full on energy and loved by all people and cats alike. Sweet expression and stunning eyes. This is a real princess. We love her so much. We can't wait to meet her babies.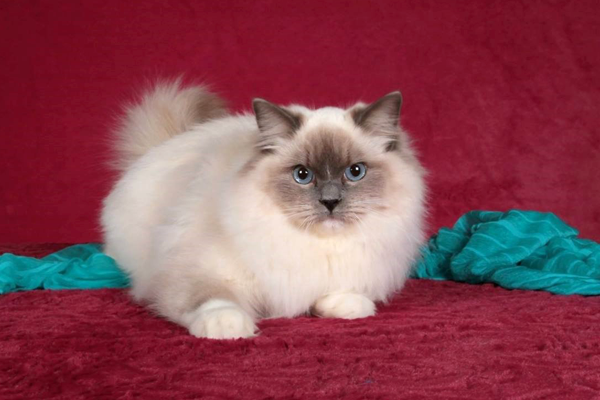 Shirley
Esperanza Shirley Temple

Blue Mitted
We were so excited to keep Shirley back for our breeding programme in 2017. She is a lovely, big girl with lots of potential.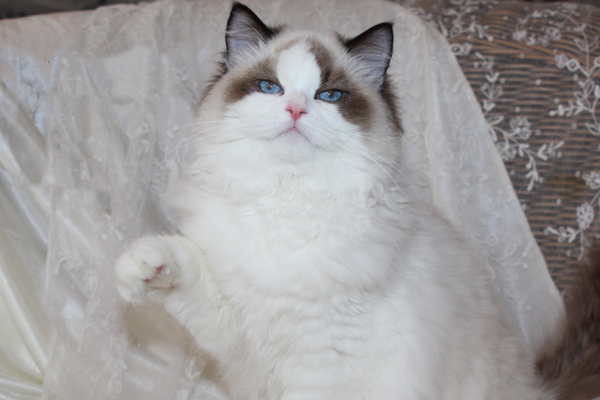 Jacqueline
DarlinLilDolls Jacqueline Bouvier of Esperanza
Seal Bicolour
We very happy to welcome Darlin'Lil'Dolls Jacqueline Bouvier to our cattery. It was a long wait but we believe so worth it. The is bubbly and sweet with her gorgeous full face. Her first litters will be arriving from Spring 2020. Thank you Gail and Ashley Arthur for this very special young lady.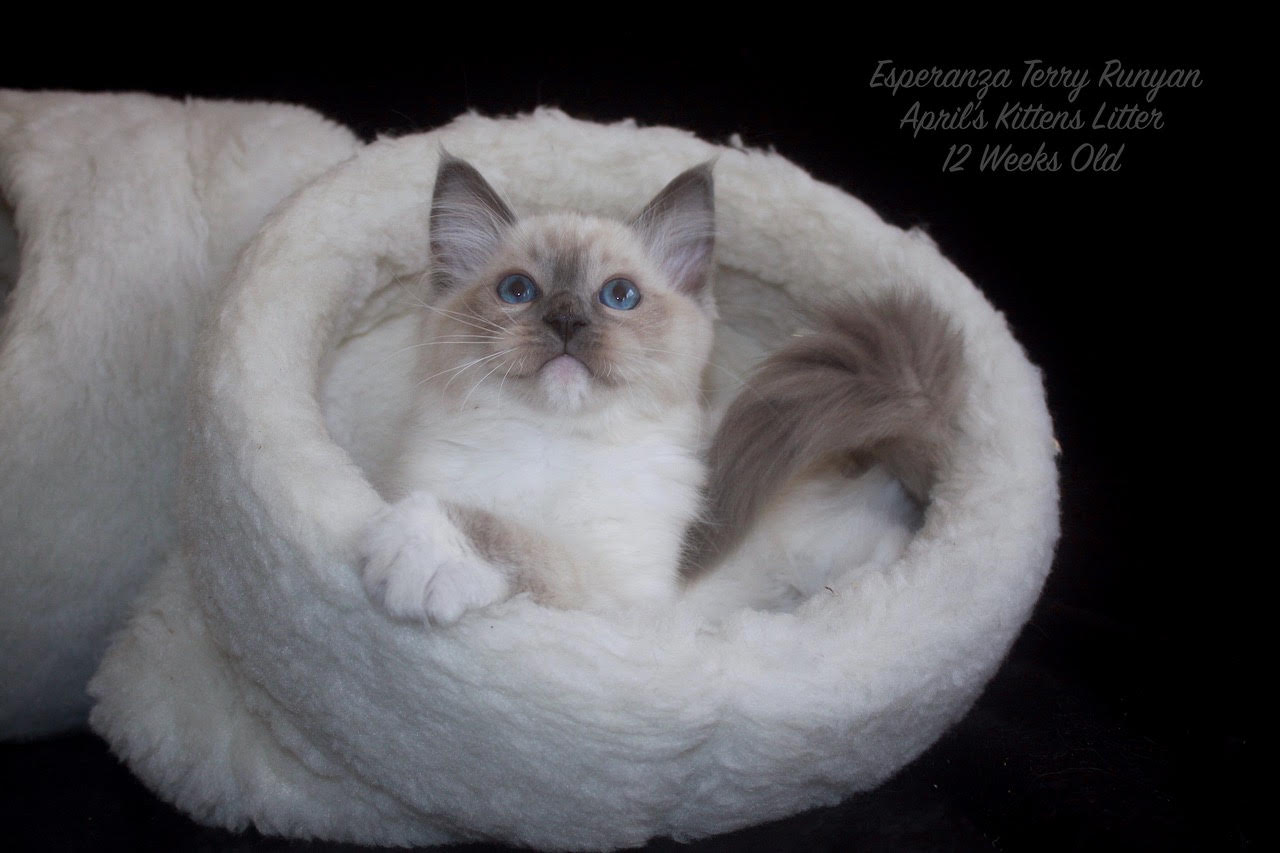 Terry
Esperanza Terry Runyan
Blue Mitted
Terry was born at our cattery and litter mate to our Esperanza Marjorie Sanat. This girl has stunned us with her amazing personality, deep blue eyes and perfect marked blue mitted paws. She loves playing with the smaller kittens and is all of the kitten's favourite "aunt".
We believe she is going to be a huge asset to our programme. From the moment she was born, we have seen her potential. Well set ears medium sized ears, and a soft bunny coat. Oh, and did we mention those stunning eyes? We are so proud of this 3rd generation kitten. Know she and her future offspring will make us even more proud in upcoming years.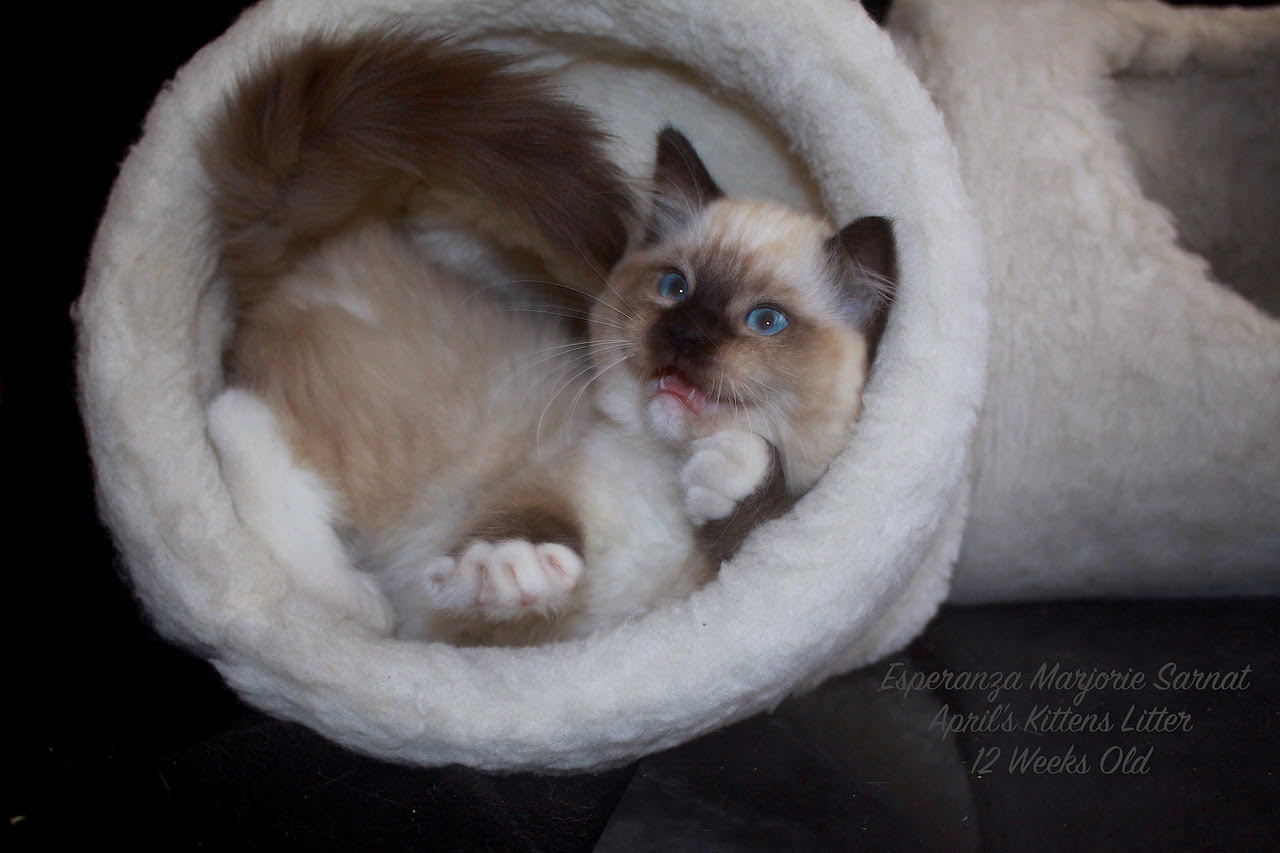 Marjorie
Esperanza Marjorie Sanat
Seal Mitted
Marjorie is sister to Terry and a proud homegrown princess. Marji has a thick dense coat that our kittens are known for. Full of adventure, she can be found at 2am in the morning hunting for where the swishers are stored, so she can unpack them.
With her stunning, deep blue eyes and total trust, this little soul has has crept deep into our hearts. Quiet and always found either laying on her back looking at us or on a lap, Marji loves her food and won't mind following us to the kitchen countless times a day just in case she can convince us to give her another little treat. Her full and plumed tail is always in the air. We are hoping for wonderful babies from this amazing, young princess.
Get In Touch
Contact us to find out our future plans.