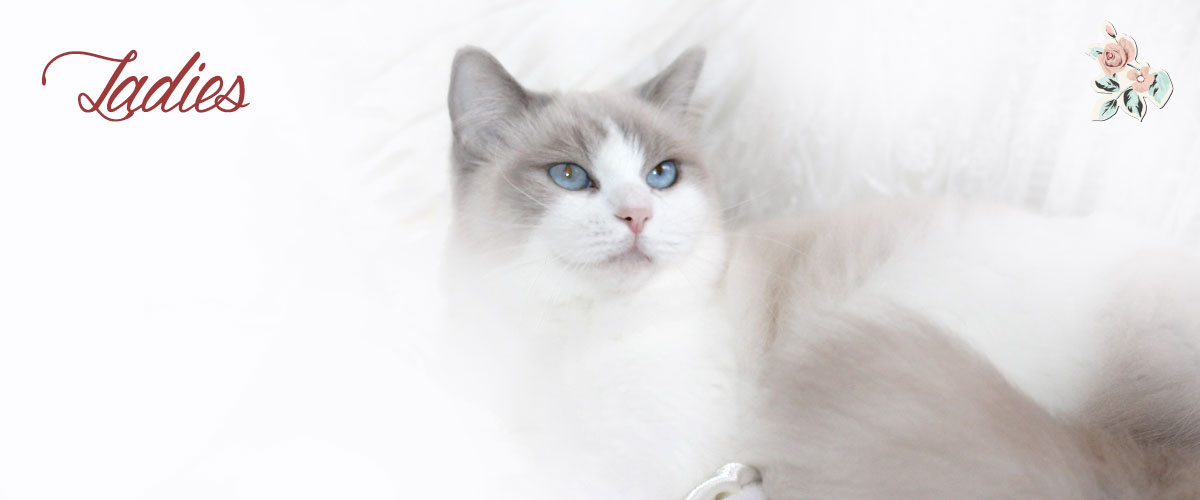 Our stunning ladies are immensely important to our breeding programme. Having a brood of wonderful mommas makes watching kittens leave the nest all worth while. Our girls live a life of luxury in our home, as our beloved pets and family members. They have all the comforts they could hope for including rearing their babies in our beds.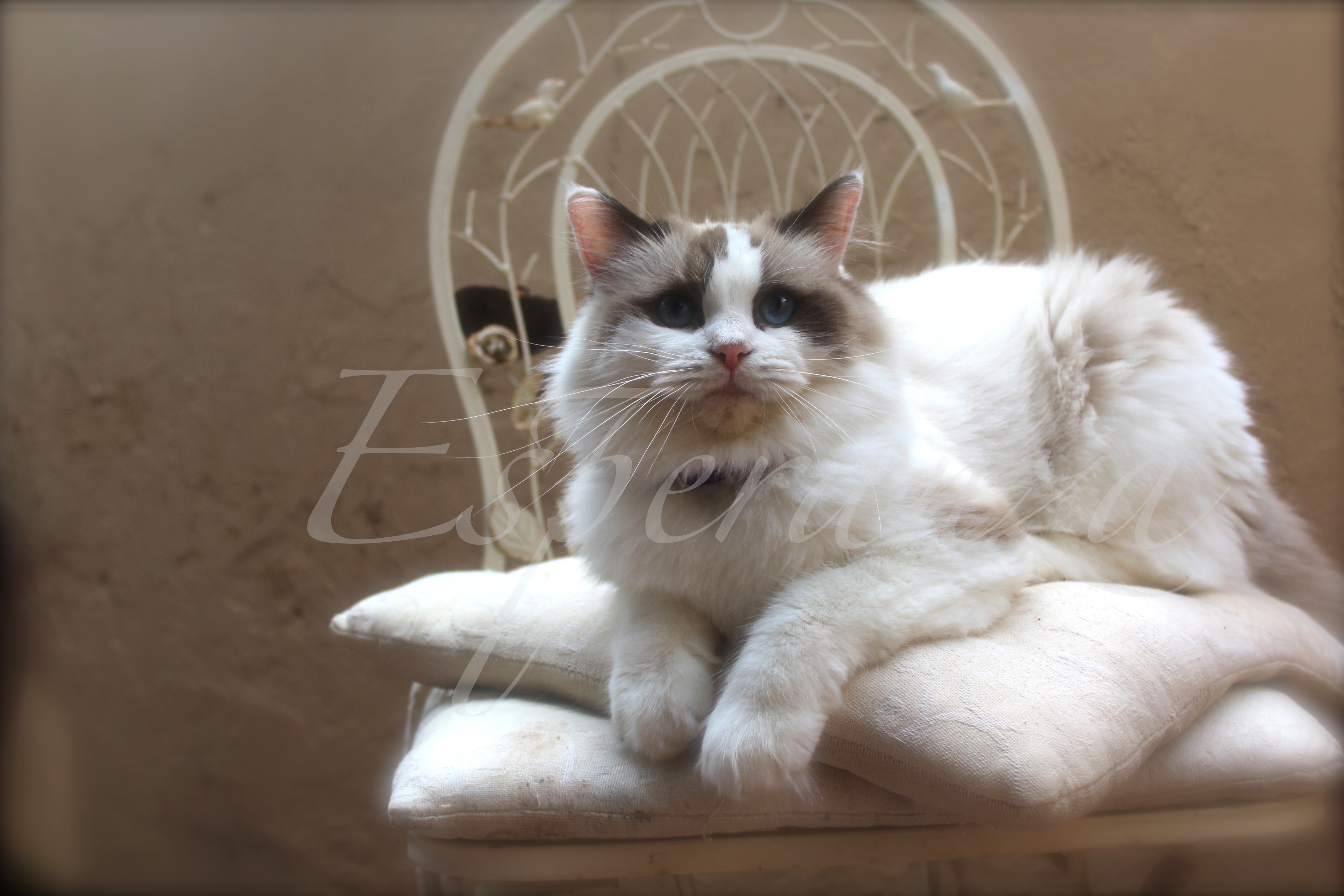 Electra
*PL Avocado Electra of Esperanza
Seal Bicolour
Our Electra is such a stunning beauty. We are so blown away by her. She has deep blue eyes with stunning cheeks. She has given us the most amazing kittens type and temperament-wise. They are very sought after because of their laid back nature. Thank you Kamila for trusting us with this gem of a girl.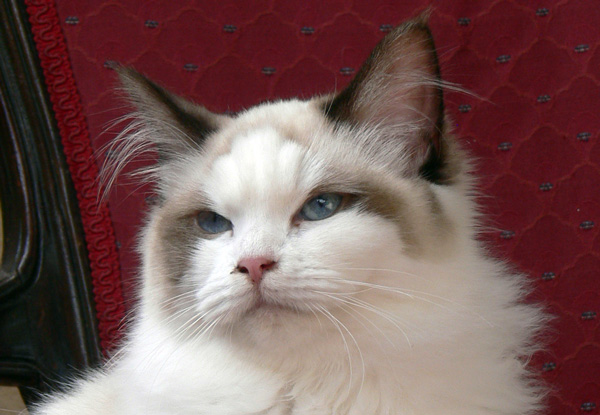 Didi
Ragtime Dutchess of Esperanza
Seal Bicolour
Serene beauty is all I can say to explain this girl. She is perfectly marked to the point where she looks like her markings were painted on meticulously. Sweet and gentle nature with a perfect profile and stunning build, Didi loves to come and cuddle and love her humans. Her favorite sleeping spot is right under the blanket with her mom and dad. She is our work of art and sweet angel. Didi is a Champion. Thank you Bev for this amazing girl.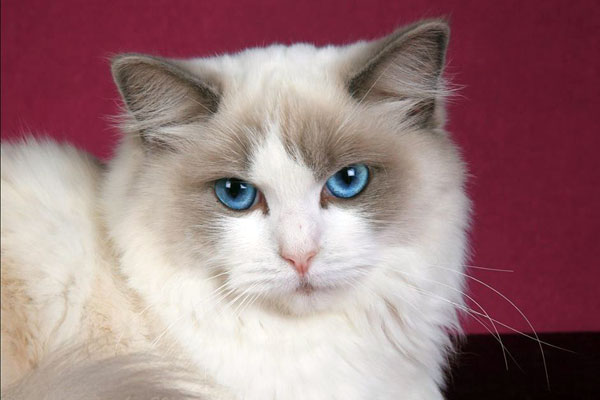 Molly
S* Jorgardens TT At Last Molly of Esperanza
Blue Bicolour
Molly has arrived from Sweden full of energy and such a delight. She walked out of her carrier with the confidence of a queen. She already had gorgeous whisker pads like her dad. Perfectly rounded Ragdoll ears and gorgeous ear placings. We can't wait to see what stunning, beautiful, confident kittens this girl will give us. We are so in love with her already. Thank you so much Susanna. Molly has been retired and rehomed.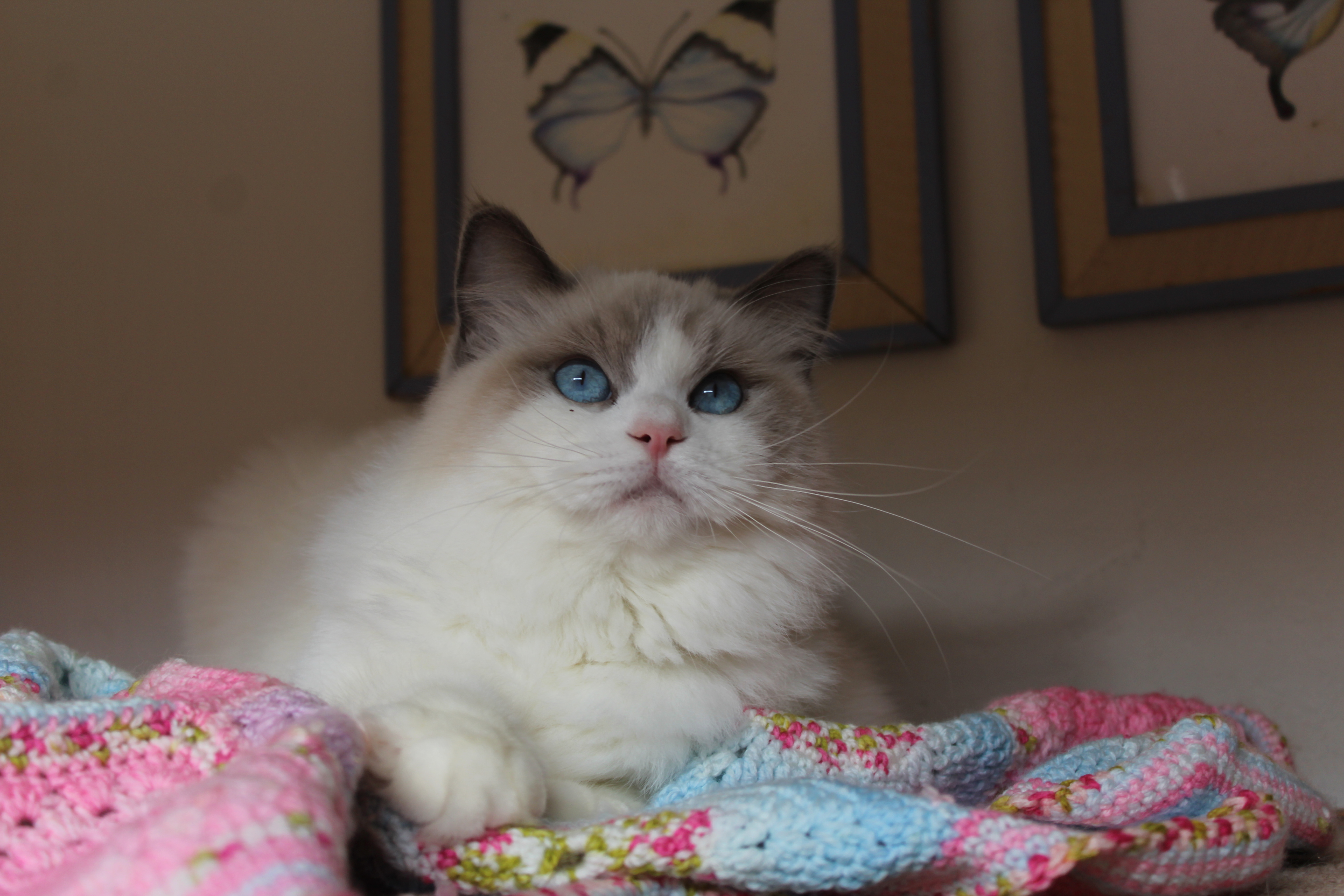 Mary
Esperanza Mary Pickford

Blue Bicolour
One of the dearest little girls we have breed. Full on energy and loved by all people and cats alike. Sweet expression and stunning eyes. This is a real princess. We love her so much. We can't wait to meet her babies.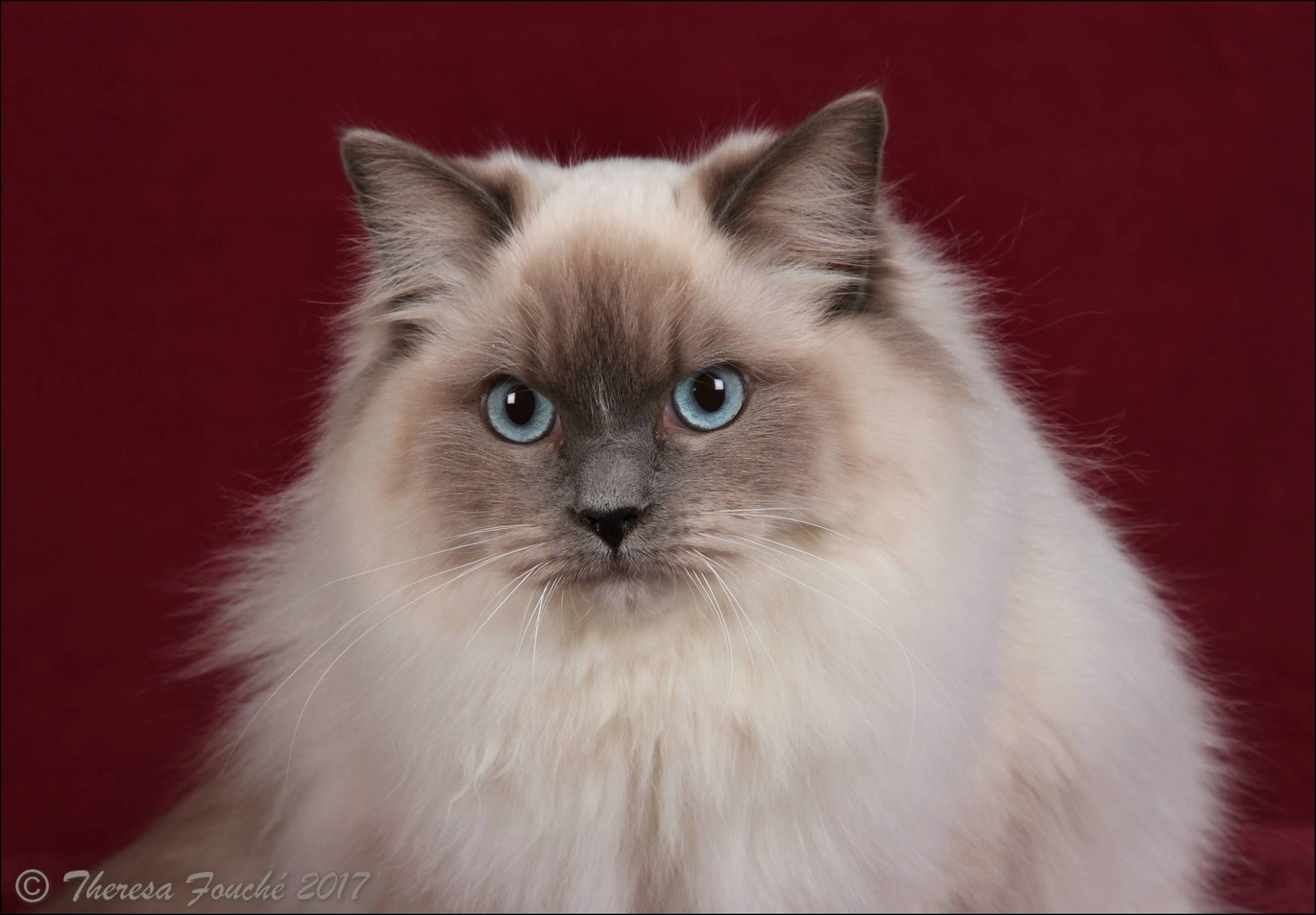 Shirley
Esperanza Shirley Temple

Blue Mitted
We were so excited to keep Shirley back for our breeding programme in 2017. She is a lovely, big girl with lots of potential.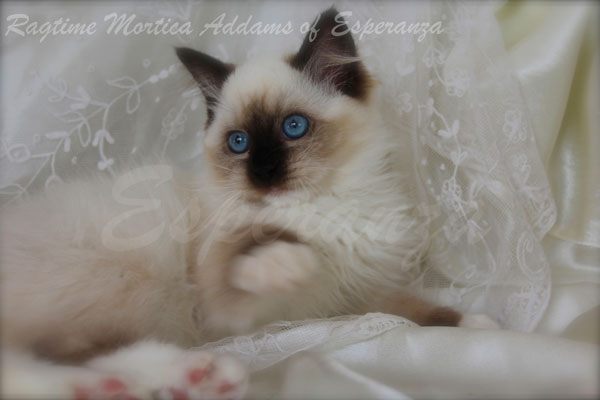 Morticia
Ragtime Morticia Adams of Esperanza
Seal Mitted
We are so excited to welcome this gem of a girl to our breeding program. No only is she our first seal mitted, but has taken to our home as if she has always lived here. She is confident and loving and a real doll. We can't thank Bev enough for sending her to us. We adore this funny little girl. Her first litters should be here at the end of 2018 beginning of 2019 season.
Get In Touch
Contact us to find out our future plans.