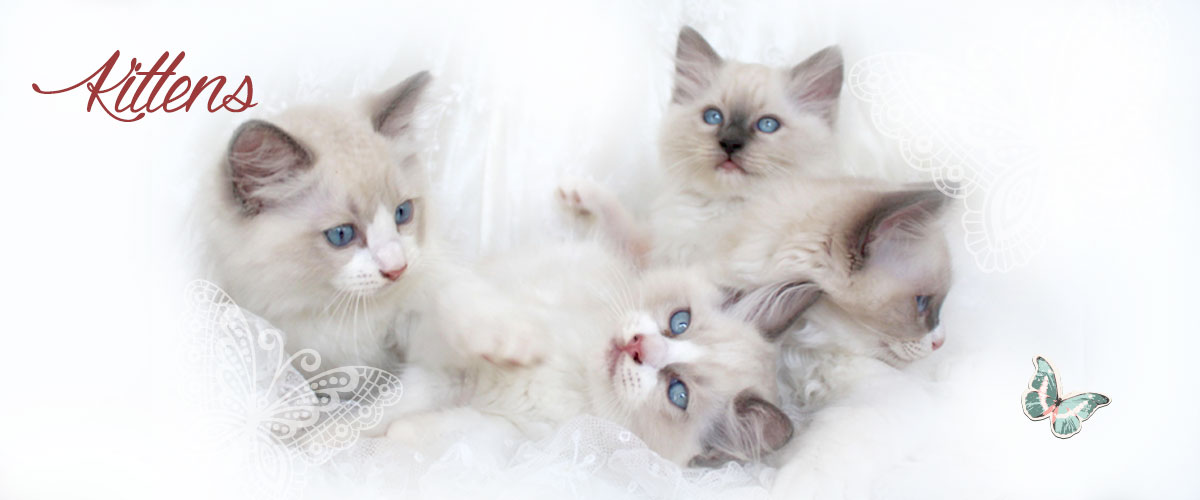 About Esperanza Ragdoll Kittens
Esperanza ragdoll kittens are our pride and joy. They are bred in our home, on our beds and are reared with love and patience. We have bred many beautiful babies over the years and enjoy every moment. We often encourage owners to show our babies. It is thoroughly enjoyable watching them grow and give their owners a further sense of pride. Our babies leave our home at around 12 – 14 weeks of age spayed/neutered, microchipped and inoculated. They go to their new homes with a hamper full of goodies.
Once a kitten is reserved, owners receive regular updates and photos on their progress until they are ready to embark on new adventures and leave the nest.
Esperanza kittens are registered with one of the three organisations: The Cat Federation of South Africa, The Southern African Cat Council or Cat Association of South Africa. Please contact us should you have your heart set on an Esperanza baby. We would love to hear from you.
*Due to COVID19 and for the health and safety of our family and our cats, we do not allow visits to our home at present and in the foreseeable future, especially without appointment. We are happy to send you videos and photos of our facilities and kittens regularly and when shows start up again, you are welcome to visit us there to meet some of our cats restrictions-allowing. 
We reserve the right to refuse the sale or any cat or kitten to any person without explanation. Some homes are not a good fit for our kittens and we would be happy to refer you to other breeders.