OK… official results are in. Such a proud Ragdoll mommy. I speak under correction but I think that must be a first that Ragdolls dominated all the categories in the medium hair sections… And super proud of our home bred Esperanza Snoochie not only winning the Division but also Cat of the Day. Our Jo also taking the best import and our Snoochie best bred local cat, as well as Esperanza Spirit taking Best Medium Hair kitten. Feel very blessed and thankful to our owners for showing their babies.
Bafyra Kazar of Esperanza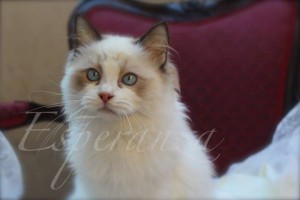 Seal Bi-Colour – 2 Ruby awards at the SOPA show on the 2 July 2016. WCF Kitten Champion.
Esperanza Spirited Away of Kioko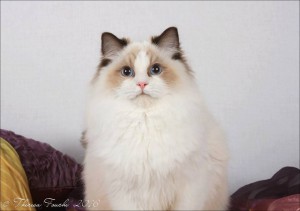 Seal Bi-Colour – 2 Ruby awards and 2 nominations (FULL HOUSE), and Best Medium Hair Kitten at SOPA. WCF Judge's Best. WCF Junior Champion. Photo Credit Theresa Fouche
Molly of Esperanza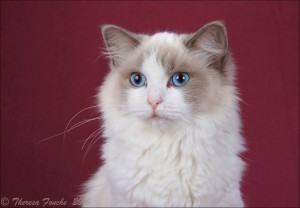 Blue Bi-Colour – 2 Golds and 1 Silver. 2 Nominations. Best Medium Hair Female at SOPA. WCF Champion. Photo Credit Theresa Fouche
Jojo of Esperanza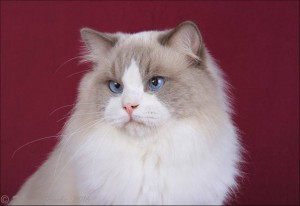 Blue Bi-Colour – 3 Golds and 3 Nominations (FULL HOUSE). Best Medium Hair Male and Best Import at SOPA. Photo Credit Theresa Fouche
Esperanza Snoochie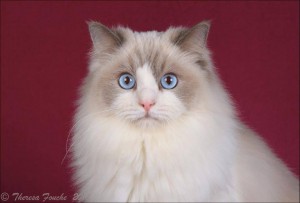 Blue Bi-Colour – 3 Golds and 3 Nominations. Best Medium Hair Neuter, Best of Breed Medium Hair, Best Locally Breed Cat and Cat of the Day at SOPA. Judges Best and Overall Best at the OSRBG Independent show on the 2nd July. Photo Credit Theresa Fouche